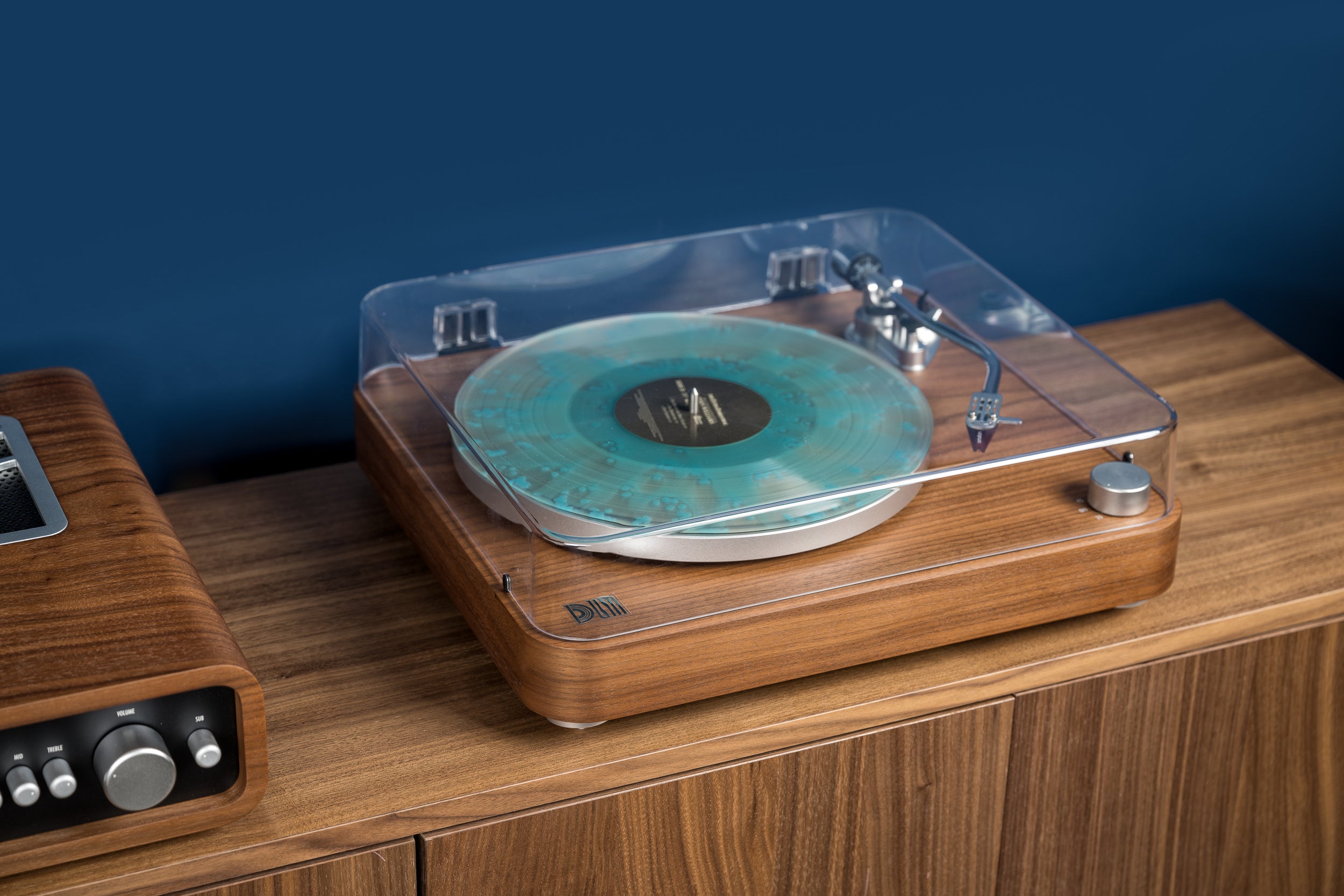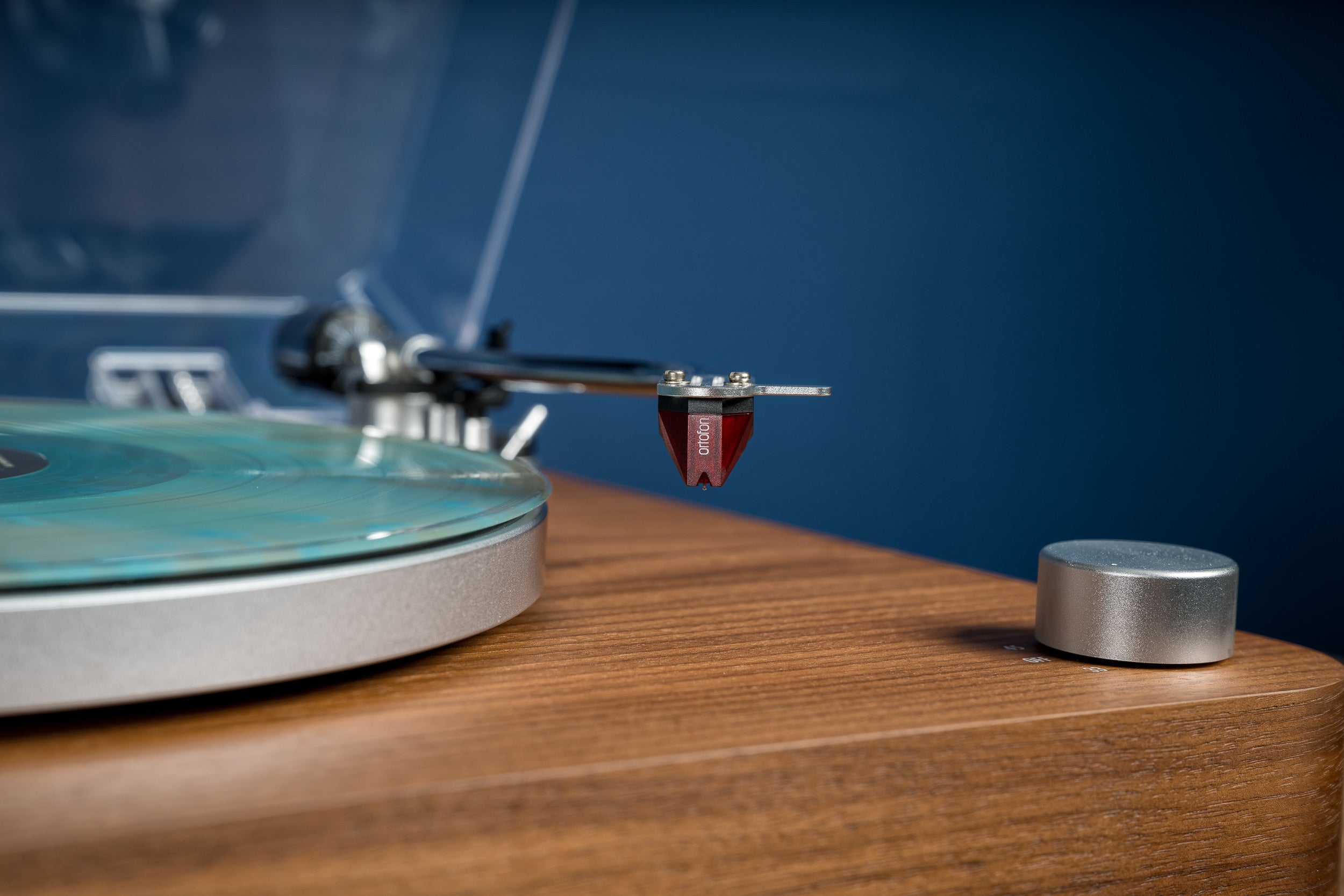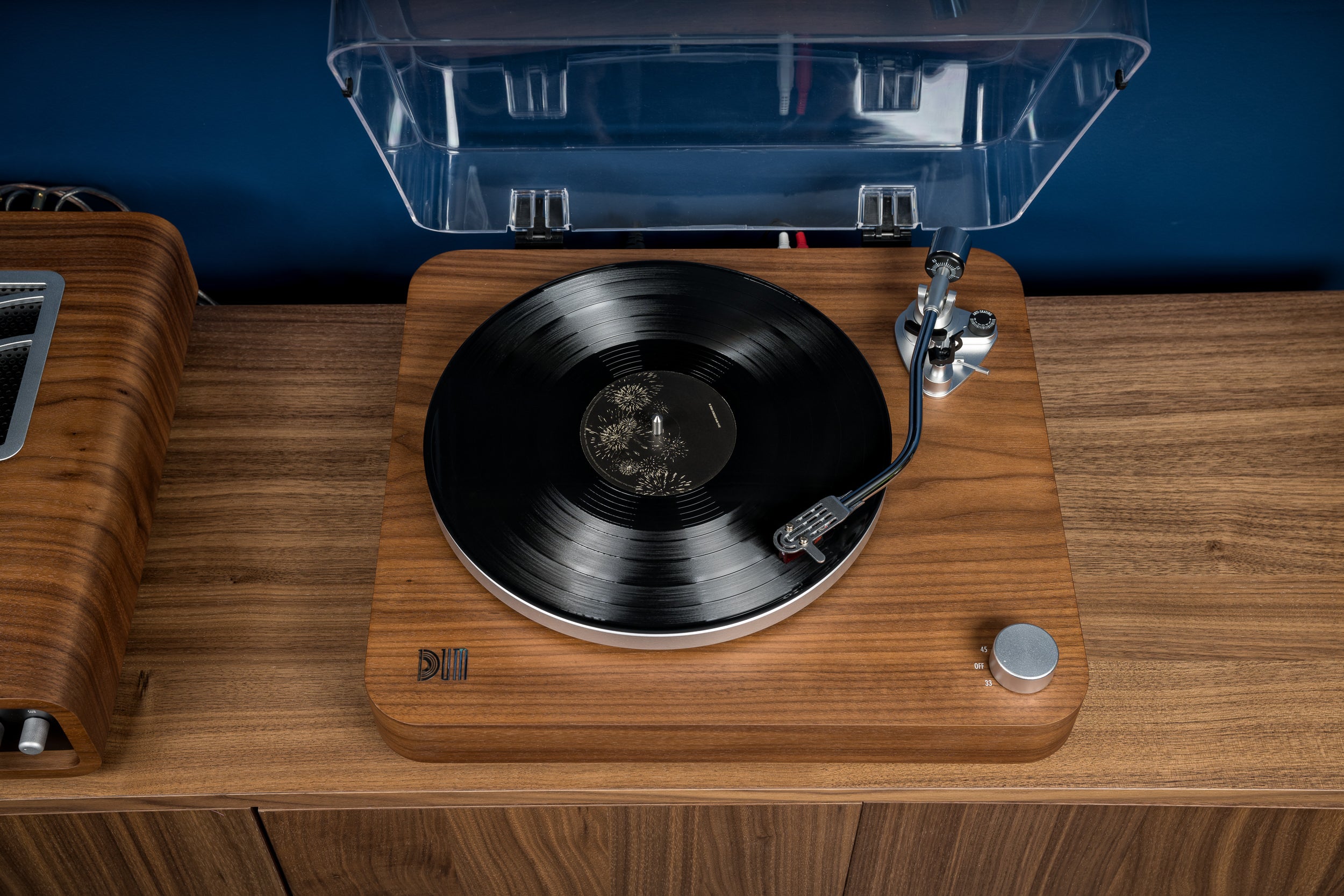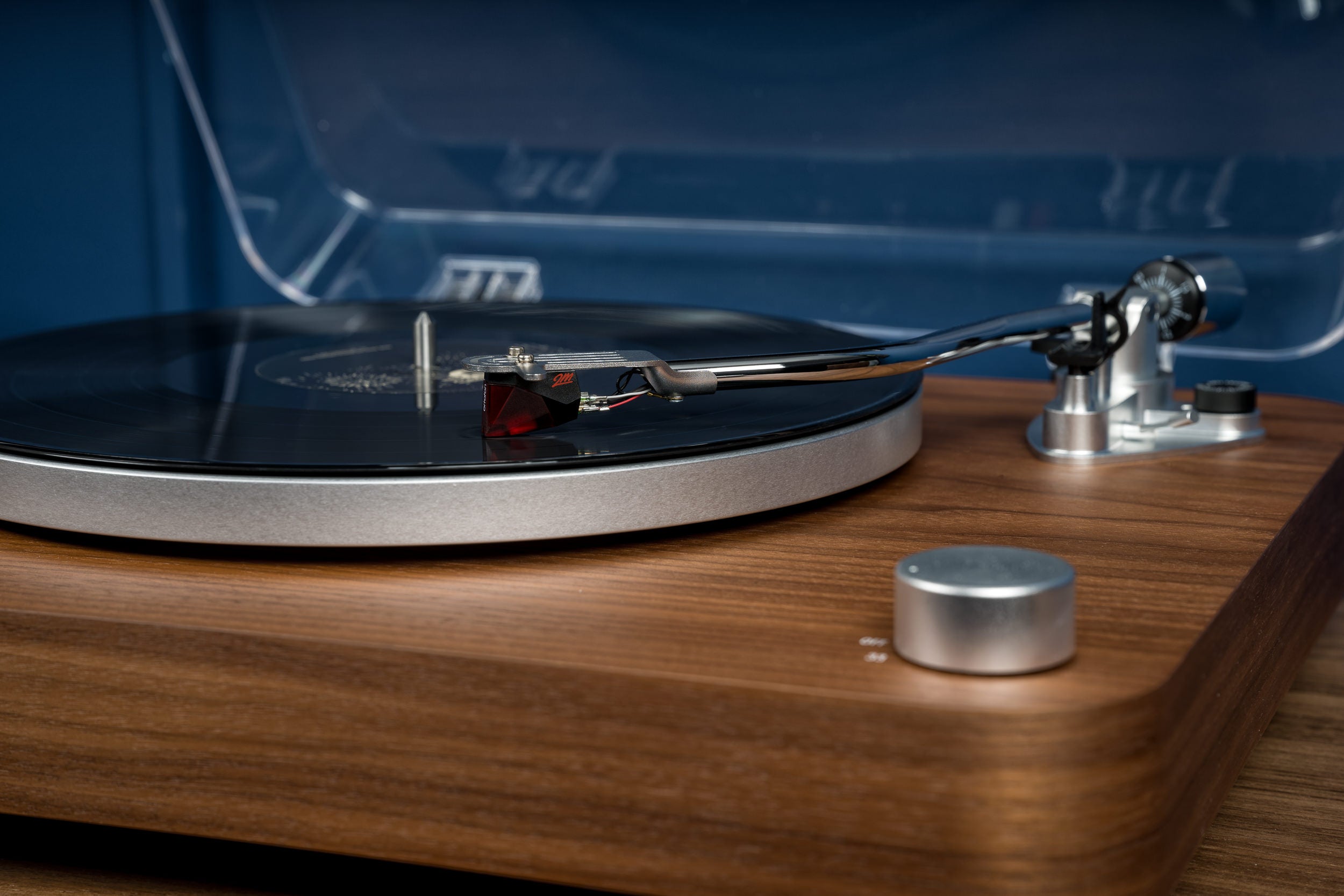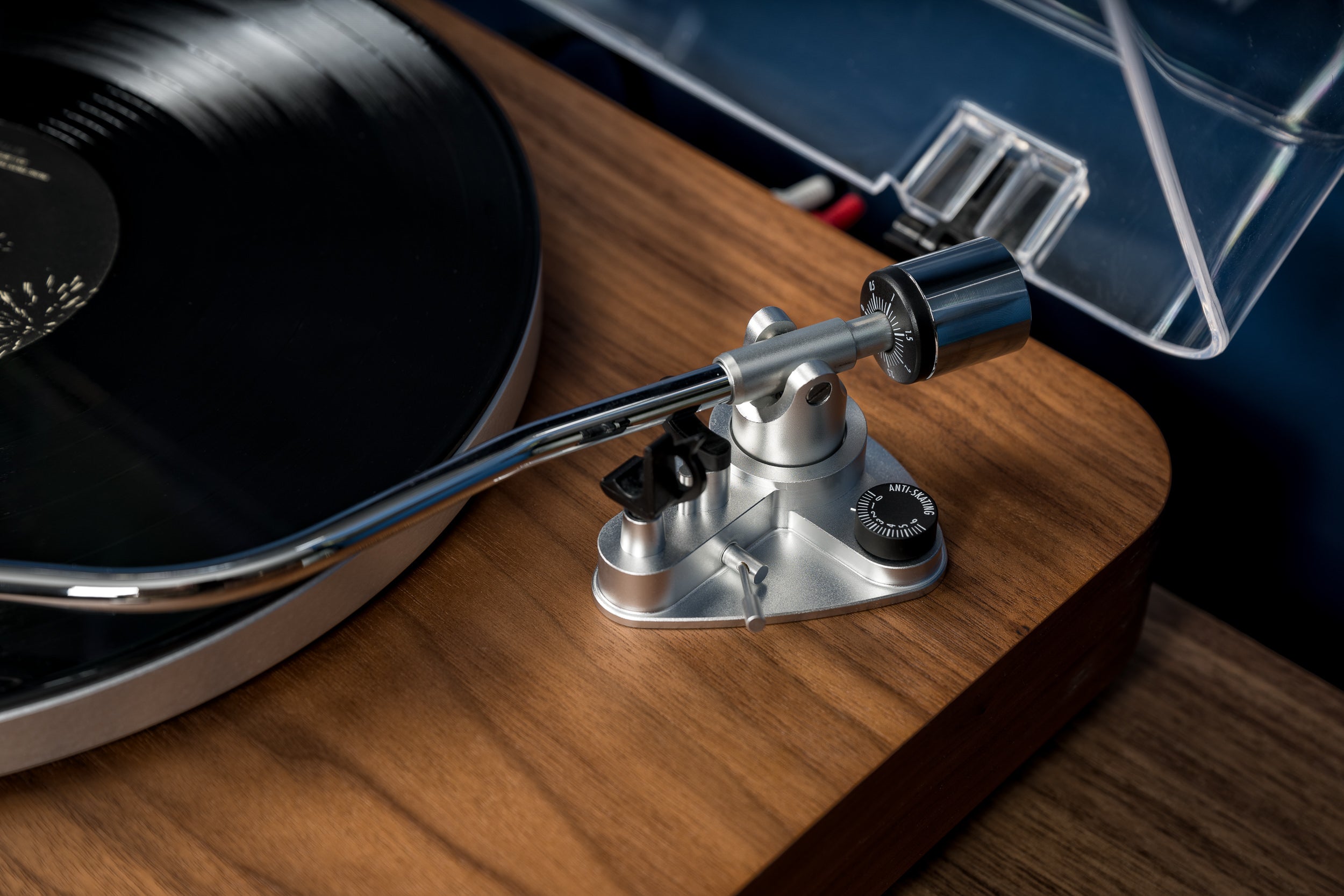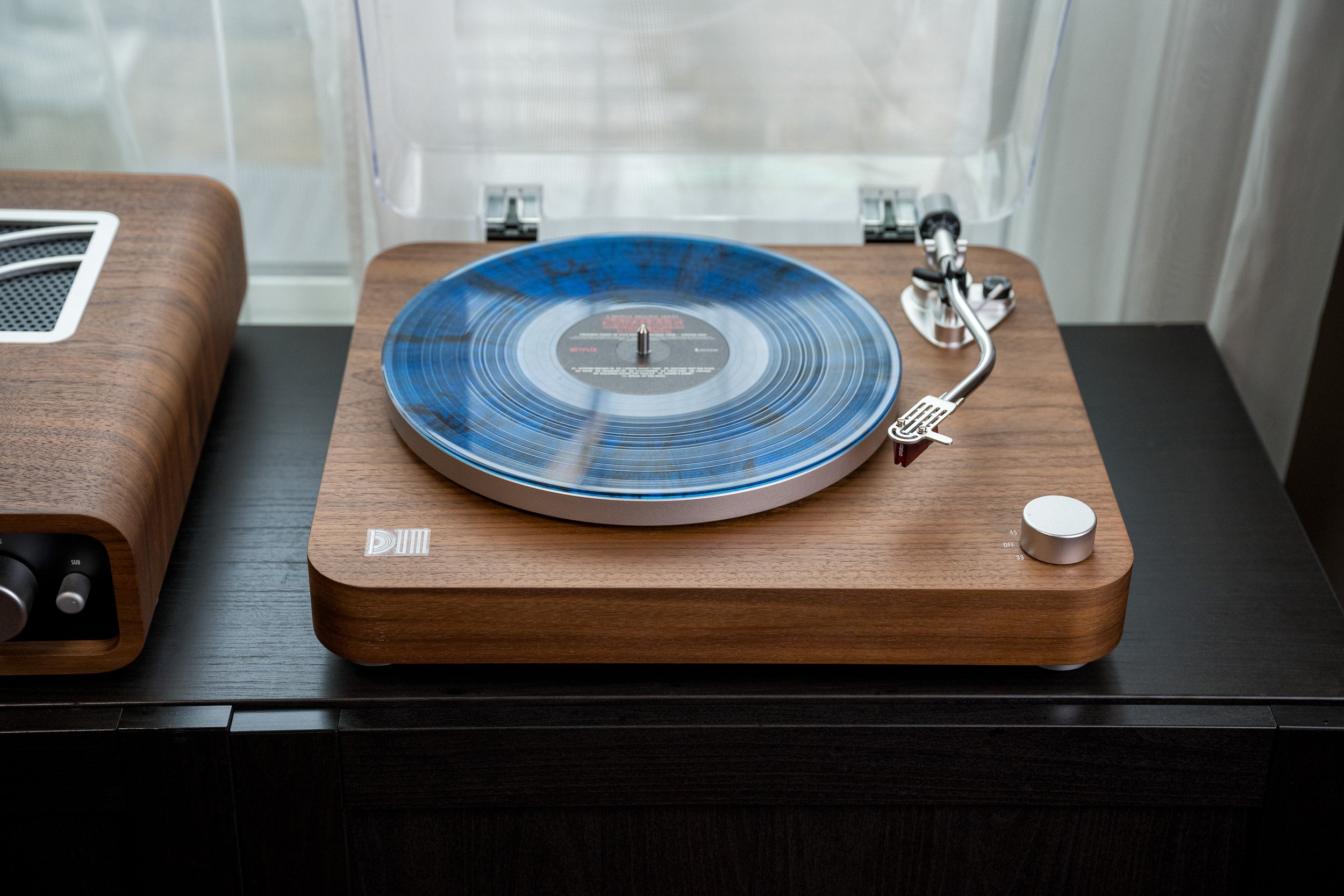 We have limited inventory so order today to ensure you don't have to wait.

Do we offer free shipping on all of our products? You better believe it!
For the best deal, get the stereo system that includes a turntable, amplifier, and pair of passive speakers.
A Simply Sublime Semi-Automatic Turntable
Dum Audio's premium turntable delivers precise and clear sound with minimal noise, and is easy to set up and operate.
 Features:
Semi-automatic (turntable stops automatically)
Belt-drive motor
Ortofon 2M Red cartridge pre-installed
MDF plinth with real hardwood veneer
Custom aluminum tonearm
Built-in bypassable phono pre-amp
Shock-absorbing feet
Plays at 33.3 and 45 RPM
Dust cover included

Buy with Confidence
Worried about buying a turntable without trying it first? We get it, and it's why we're offering a hassle-free 60-day return policy as well as free shipping in North America and a one-year warranty. Dum Audio is obsessed with customer service, so if you have any questions whatsoever before or after you order, drop us a line at hello@dumaudio.com and you'll get a very quick response.
The Best Is All We Have To Offer
Most Hi-Fi brands offer multiple versions of each product, forcing you to pay extra for the best versions. Dum Audio is different. Each of our products was carefully designed and engineered to be simple to operate and deliver clear and powerful sound.




The Turntable
Liquid error (templates/product line 47): Error in tag 'section' - 'sezzle-widget' is not a valid section type

So smooth

Quite an upgrade
Took a little bit of weighing but I got it rockin now
Proud to crank it up

what a beauty of a system.

Very stunning piece of art. It looks so well in our space. The Bluetooth is very convenient when cooking in the kitchen. Very easy to set up and very easy to get help with any questions from the support team. I've had a few systems that I've upgraded over the years the system will not disappoint in sound quality. Something can be beautiful and functional well.
Thanks for the great review! Just to clarify, the turntable does not include bluetooth, but the amplifier does. Joel has the stereo system bundle, which includes the amplifier, hence the allusion to bluetooth in the review. Thanks again!