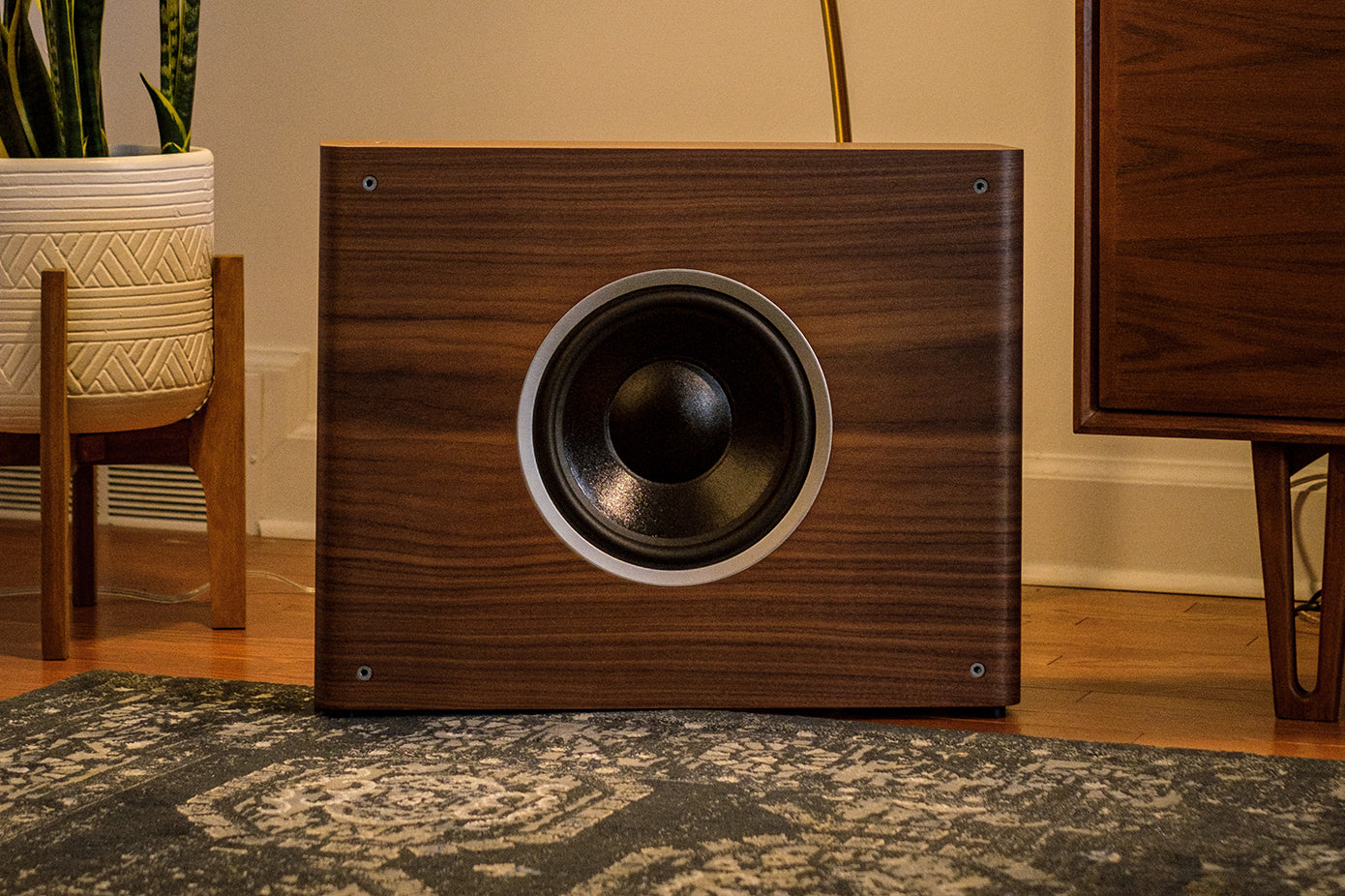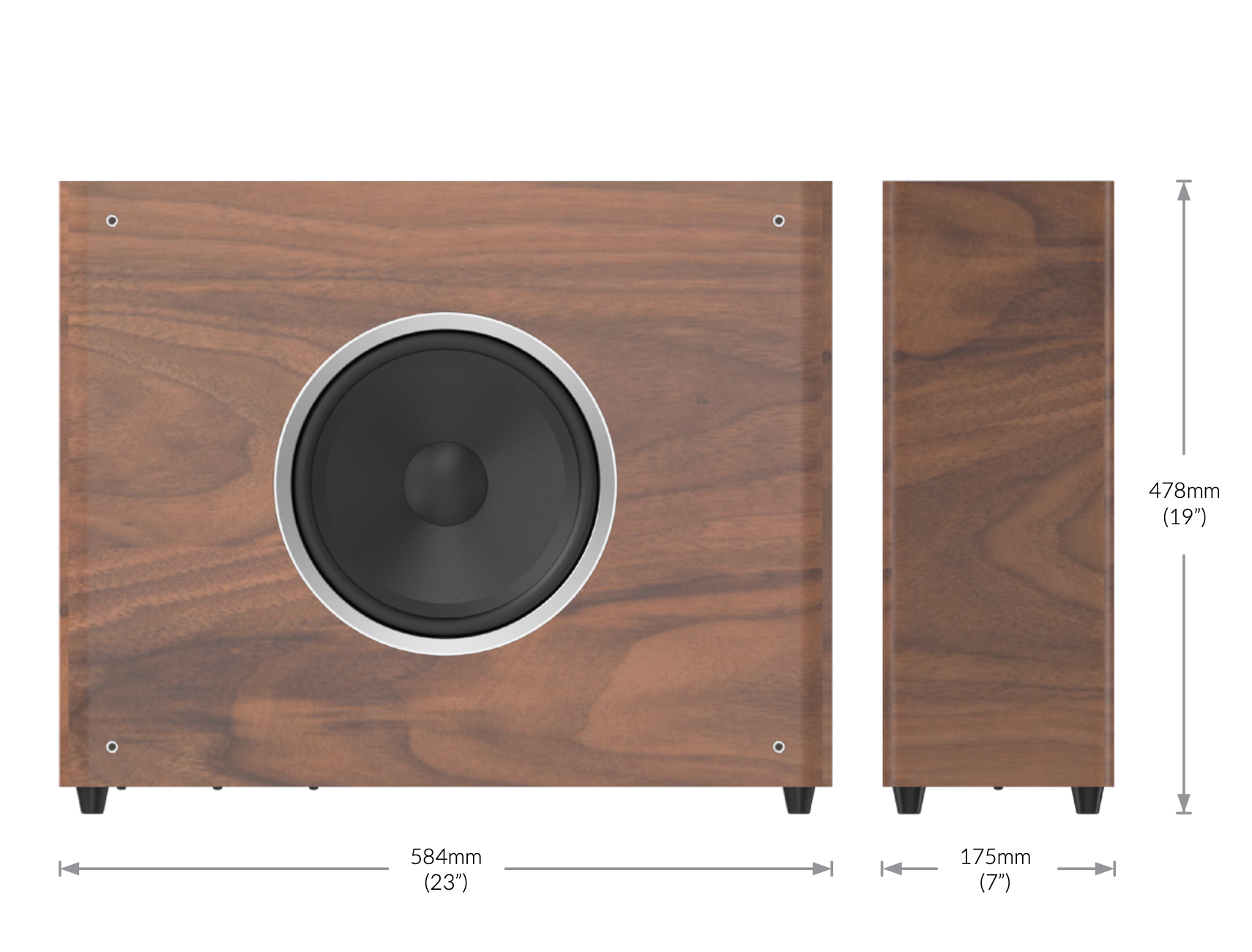 Dum Audio's Passive Subwoofer is the perfect complement to the full Dum Audio stereo system. While the Dum Audio speakers are great on their own, the subwoofer is perfect for those who just cannot get enough bass.

The Best Is All We Have To Offer
Unlike other Hi-Fi brands, Dum Audio does not offer multiple versions of each product, forcing you to pay extra for the best version. Each of our products was carefully designed to be simple to operate and to perform at a high level for years and years. 
Subwoofer Features
Solid MDF construction with real hardwood veneer
Custom Dum Audio 10" driver
Can be configured for front-firing or down-firing

Power handling: 200W RMS
Risk Free = Worry Free
Worried about buying a stereo system without trying it first? We get it, and it's why we're offering a hassle-free 60-day return policy as well as free shipping in North America and a one-year warranty.
The Passive Subwoofer
Liquid error (templates/product line 47): Error in tag 'section' - 'sezzle-widget' is not a valid section type

Passive Subwoofer

Since this was the first new audio system since 1974, I decided to complete the package with the subwoofer. While not totally necessary, I like the bass of the cello, the bodhran,the bass in jazz, and the bass drums, so I decided to complete the package with the subwoofer and I am glad I did. Totally fulfills the package. Thank you!

Sub woofer

Recently added the sub woofer to the stereo system purchased last year and I love the sound....fills the whole house. Highly recommend the Dum Audio system

Did someone say Bass?

This subwoofer is a great addition to the amazing sound system, don't pass it up. The separate bass volume control, lets you decide on how much.