Wholesale Info - Speakers
We will soon be starting a new production run for our incredible passive speakers, and we are taking pre-orders from wholesalers in your jurisdiction (the rest of our products will also be available at a later date). Here's what you need to know:
MSRP
$1,300 USD or equivalent in your currency.
Equivalent quality speakers are typically priced anywhere from $1,500 to $4,000 USD.
Pricing
Sample pair: $400 USD plus shipping from Canada (max order of one pair)
5-10 pairs of speakers: $550 USD/pair Ex Works Shenzen
10-30 pairs of speakers: $500 USD/pair Ex Works Shenzen
>30 pairs of speakers: $450 USD/pair Ex Works Shenzen
Comparable Products
Bowers & Wilkins 706 S3 (retail price ~$1.5-3k USD/pair)
JBL L82 (retail price ~$2.2-3.4k USD/pair)
Sonus Fabur Sonetto II (retail price ~$2.2-2.5k USD/pair)
Terms
50% down payment up front; remaining balance due upon completion of manufacturing and receipt of 3rd party QC inspection.
Minimum order of 5 pairs of speakers.
Delivery of merchandise takes ~3 months from the deadline to order.
Deadline to order: October 20, 2023.
First come first served: If we sell 400 pairs before the deadline, we will stop accepting orders.
Exclusivity for a given region could be considered on a case by case basis.
About the Product
Our passive speakers are clear, powerful, and stunningly beautiful. A comparable speaker is the Bowers And Wilkins 706 S3 (though the Dum Audio speakers are larger). Check out the technical specifications below. More detailed measurements can be provided upon request.
Passive Speakers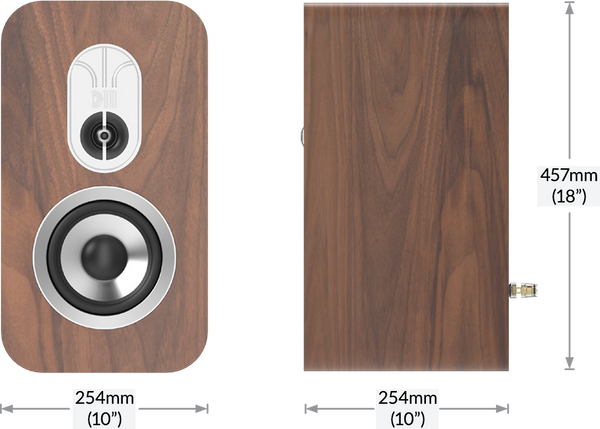 Specifications
Woofer

7" Alumimum Cone

Tweeter

1" Silk Dome

Inputs

Gold Binding Post

Power Handling

100W

Sensitivity

86dB

Nominal Impedance

4 Ohm (4, 6, 8 Ohm Compatible)

Crossover Frequency

2KHz

Frequency Range

80Hz-20KHz

Weight

10.4kg (22.9 lbs.)