The Dum Audio Advantage
It's All About Quality
Everyone who's tried our stereo system agrees that we've really built an amazing product line. Because if it doesn't sound great, what's the point?
We've Done The Work For You 
We've built a perfectly integrated premium sound system that's specifically designed for people who love music and hate research. So you never have to worry about things like impedance, power handling and S/N ratios.
Get Premium Hi-Fi For Less
Hi-Fi doesn't need to break the bank. Here's how much you'll save by getting our stereo system bundle instead of assembling a stereo system from comparable products on the market: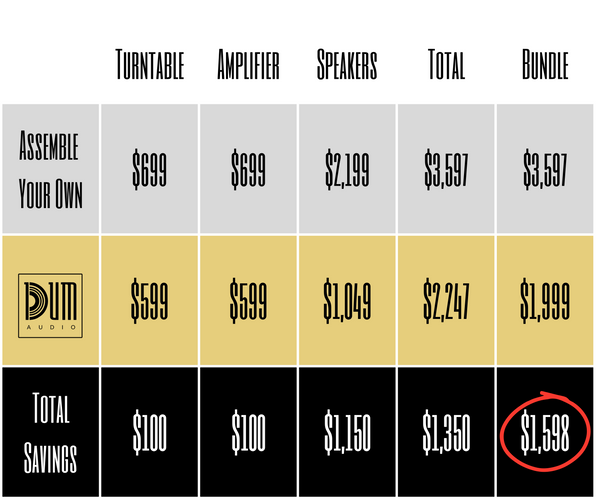 For the turntable, we're comparing against the Denon DP-450 USB; for the amplifier, we're comparing against the NAD C-328; and for the speakers, we're comparing against the Bowers & Wilkins 706 S3. The prices listed in the "assemble your own" row are what we found for these products online.