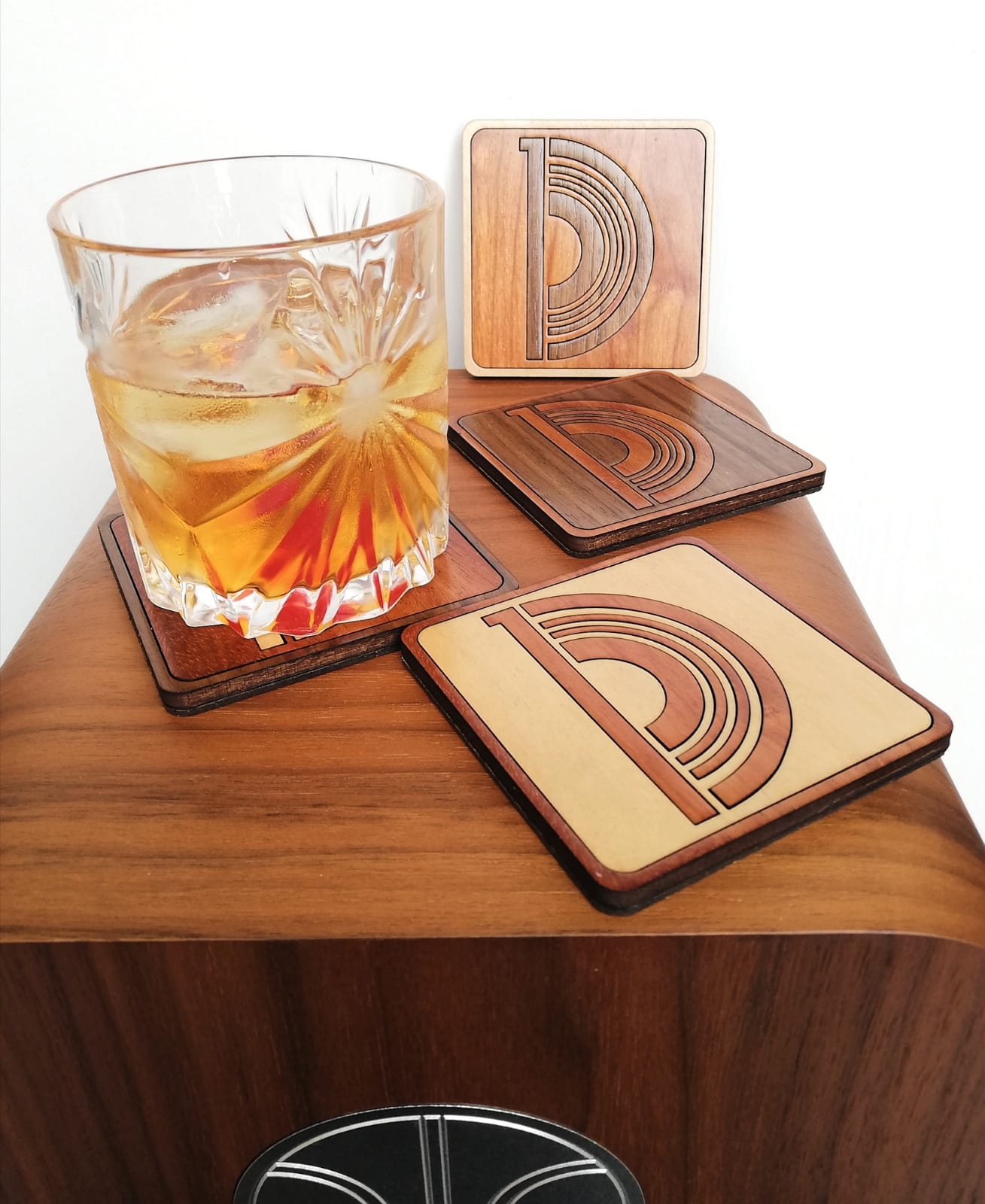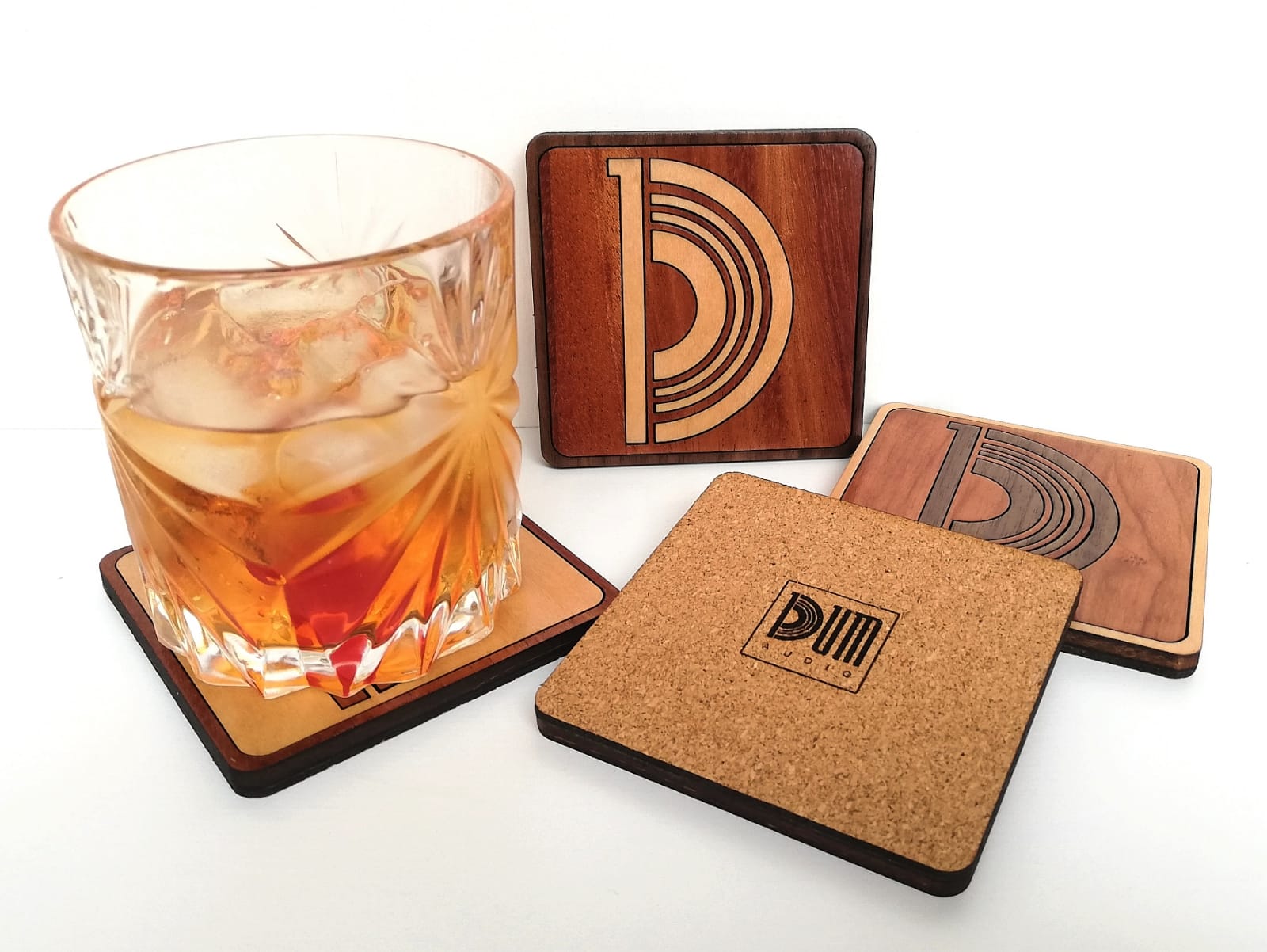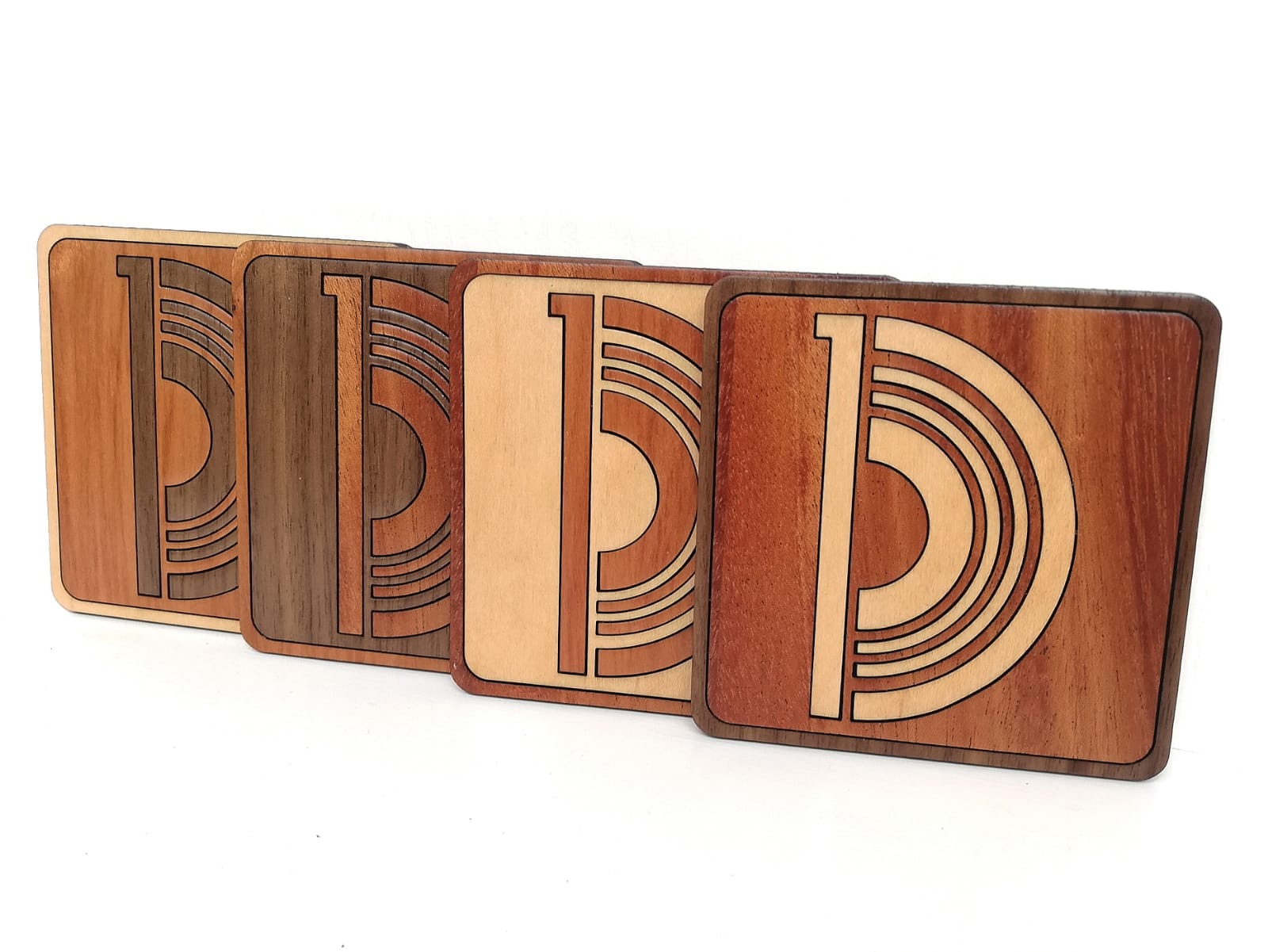 These coasters are not for sale; they are only available with the purchase of a Dum Audio Stereo System.
If you like to have a beverage while listening to music, you need a good set of coasters. These wood mosaic coasters are the perfect accessory for your Dum Audio stereo system.

Handmade by artist Michelle Hambourg of Sparked Up Studio, the coasters are made from 1/4" thick natural Walnut, Mahogany, Maple and Cherry plywood. The wood is finished with a satin varnish to protect from water damage.
The bottoms have a natural cork finish.

Each coaster is 3.5" square.
Set of 4 Coasters
Liquid error (templates/product line 47): Error in tag 'section' - 'sezzle-widget' is not a valid section type